Does WOR affect the early tree growth of replanted almond orchards?

Does WOR pose long-term disease or root-lesion nematode risks to the replanted orchards?

What WOR management steps are recommended for minimizing almond disease risk?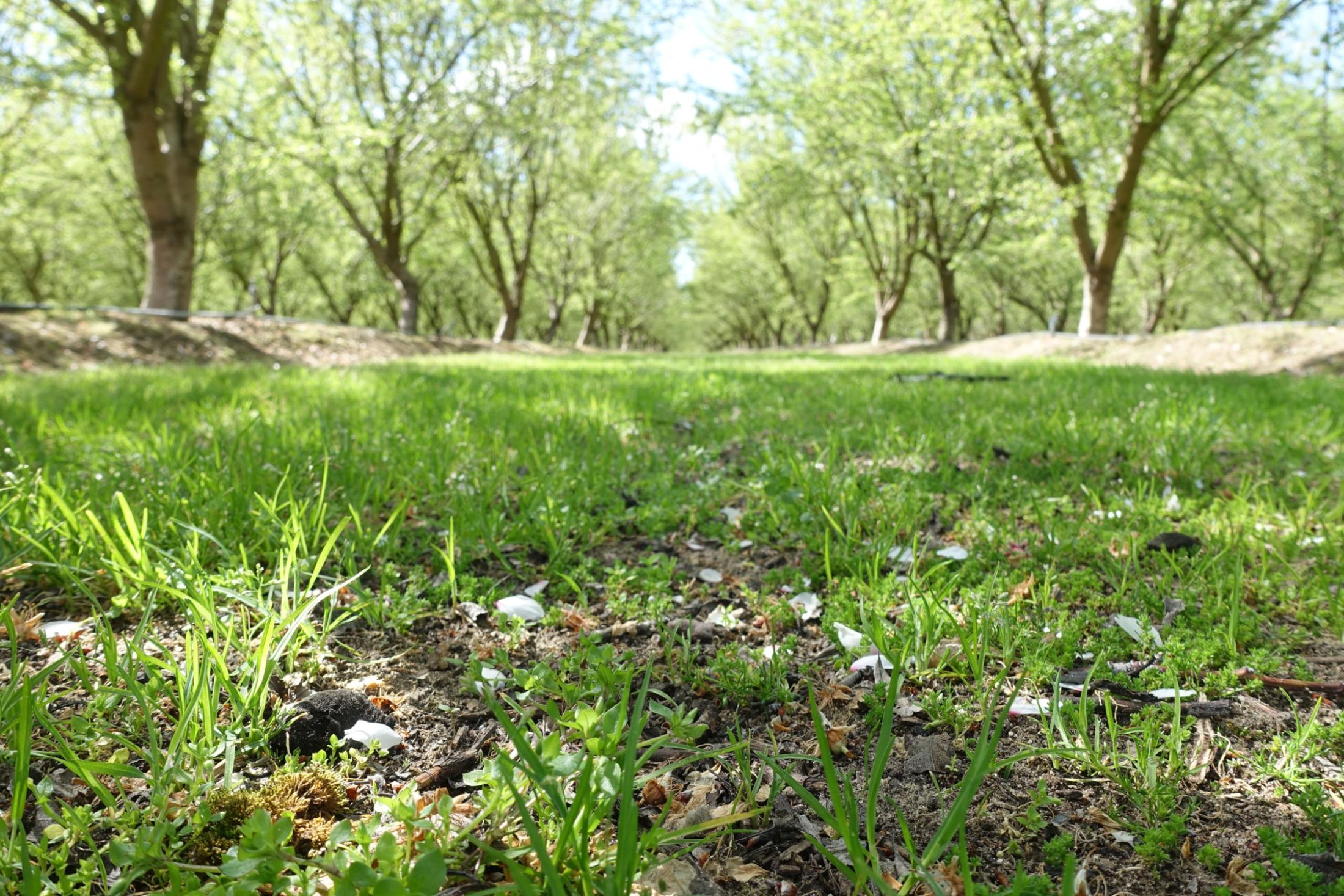 Soil constitutes a complex physical, chemical, and biological environment in which plant roots must reach and extract water and nutrients while supporting and anchoring the growing tree.
Many species of bacteria, fungi, oomycetes, and free-living nematode microbial community members decompose WOR plant matter, transforming nutrients into available forms that roots can extract. Our research found that several soil parameters that affect tree performance, including soil bulk density, nutrient content, water retention, water conductivity, and microbial activity, were affected favorably by WOR. But the soil can harbor plant pathogens as well as beneficial microorganisms.
We conducted short-term trials to see how WOR may impact almond replant problems and other diseases. Almond planted after almond or other stone fruits without effective preplant soil fumigation may exhibit growth suppression in the first few years after replanting, resulting in delayed yield capacity. This growth suppression, called "Prunus replant disease (PRD)", apparently results in part from negative effects from the previous orchard on soil microbial communities.
Prunus replant disease can occur with or without significant populations of phytopathogenic nematodes. Compared to PRD, phytopathogenic nematodes, another "replant problem", tend to impact orchards later, after PRD effects have diminished. But root damage from nematode feeding can persist over the economic life of orchards.