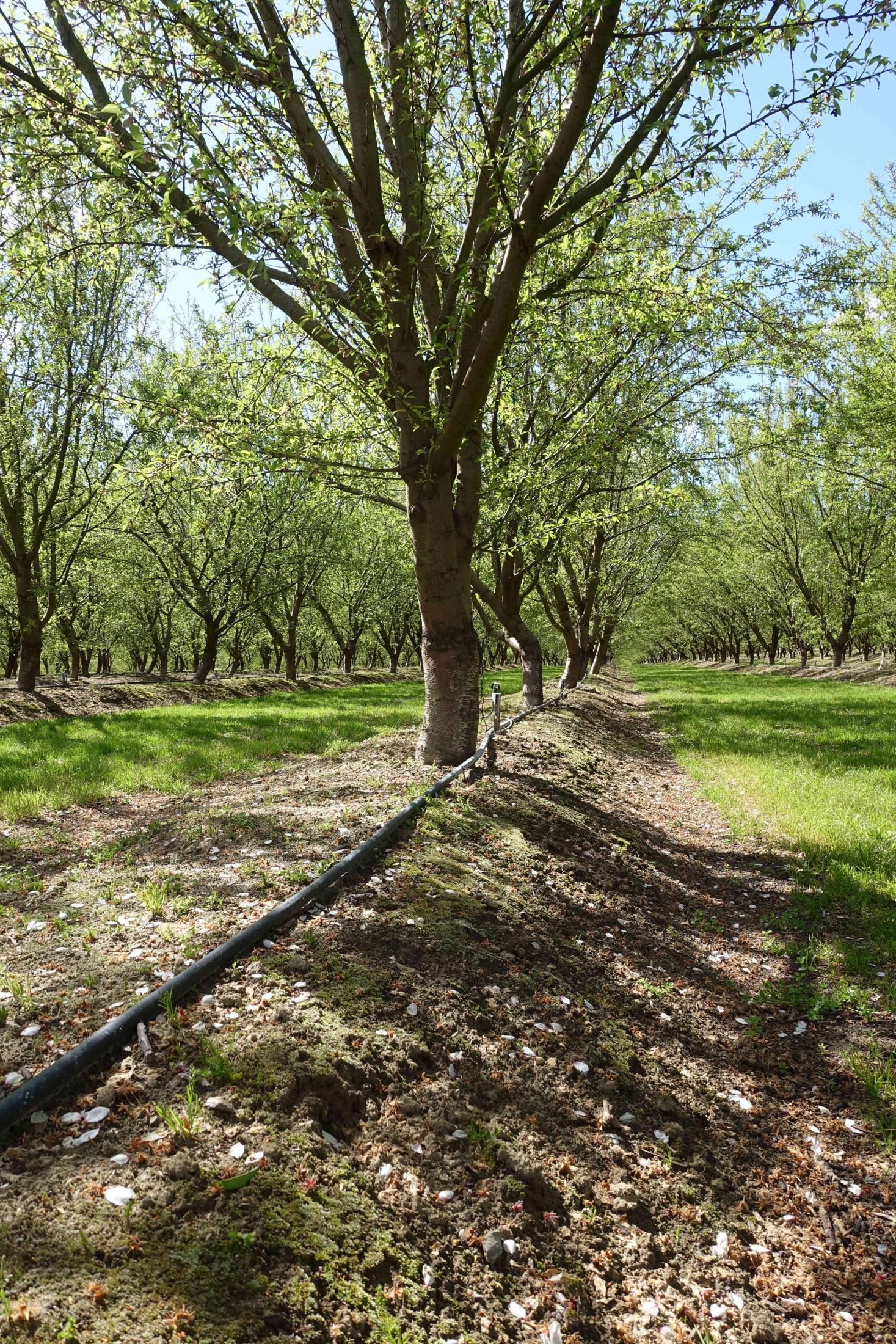 In California's Mediterranean climate, with hot, dry summers and cool winters, irrigation water is essential for maintaining almond orchards. Due to recent droughts, uncertainty about future water allocations, and expanding almond markets, growers are increasingly seeking ways to improve the efficiency of their water use while maintaining or increasing kernel yields.
Increasing the organic matter content of soil can allow the soil to take up more water during rains and to store more water over time. Organic matter from sources such as incorporated wood chips plays a role in improving the soil structure so that water will infiltrate more readily in a heavy rain event or with irrigation, rather than puddling and running off. In addition, the better structure and resulting pore space will allow more of that water to be held in the soil where roots can access it over time, rather than leaching out of the root zone.
How does whole orchard recycling impact orchard water use?
UC research on whole orchard recycling (WOR) shows that, nine years after an almond orchard was recycled and incorporated into topsoil, water-use-related improvements had occurred both in soils and in the trees themselves in comparison to the typical practice of "pushing and burning" orchard trees. This research was conducted as part of a long-term WOR trial at the UC Kearney Research and Extension Center in Parlier, Fresno County.