What is Soil Health?
Soil health, also referred to as soil quality, is defined as the continued capacity of soil to function as a vital living ecosystem that sustains plants, animals, and humans. Soil contains living organisms that, when provided the basic necessities of life – food, shelter, and water – perform functions required to produce food and fiber, including the following:
Regulating water infiltration and storage

Cycling and storing nutrients

Providing stability and support for plant roots

Filtering and buffering potential pollutants

[1]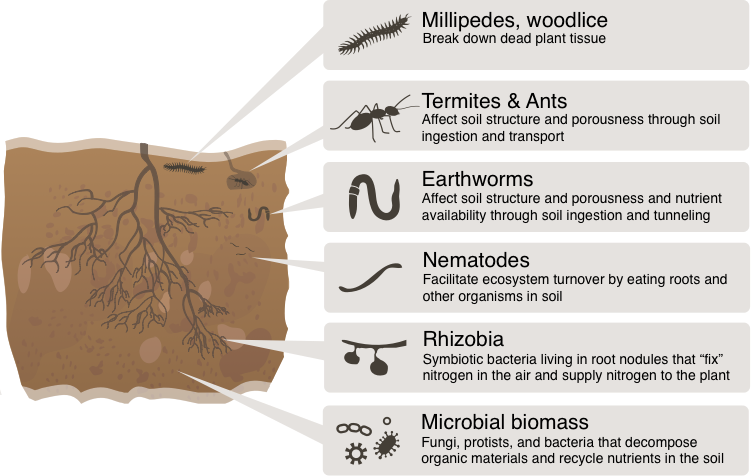 How does whole orchard recycling impact soil health?
UC research on whole orchard recycling (WOR) shows that, nine years after an almond orchard was recycled and incorporated into topsoil, certain indicators of soil health show significant improvements in comparison to the typical practice of "pushing and burning" orchard trees. This research was conducted as a long-term trial at the UC Kearney Research and Extension Center in Parlier and two short-term trials in Manteca and Bakersfield, California.
---